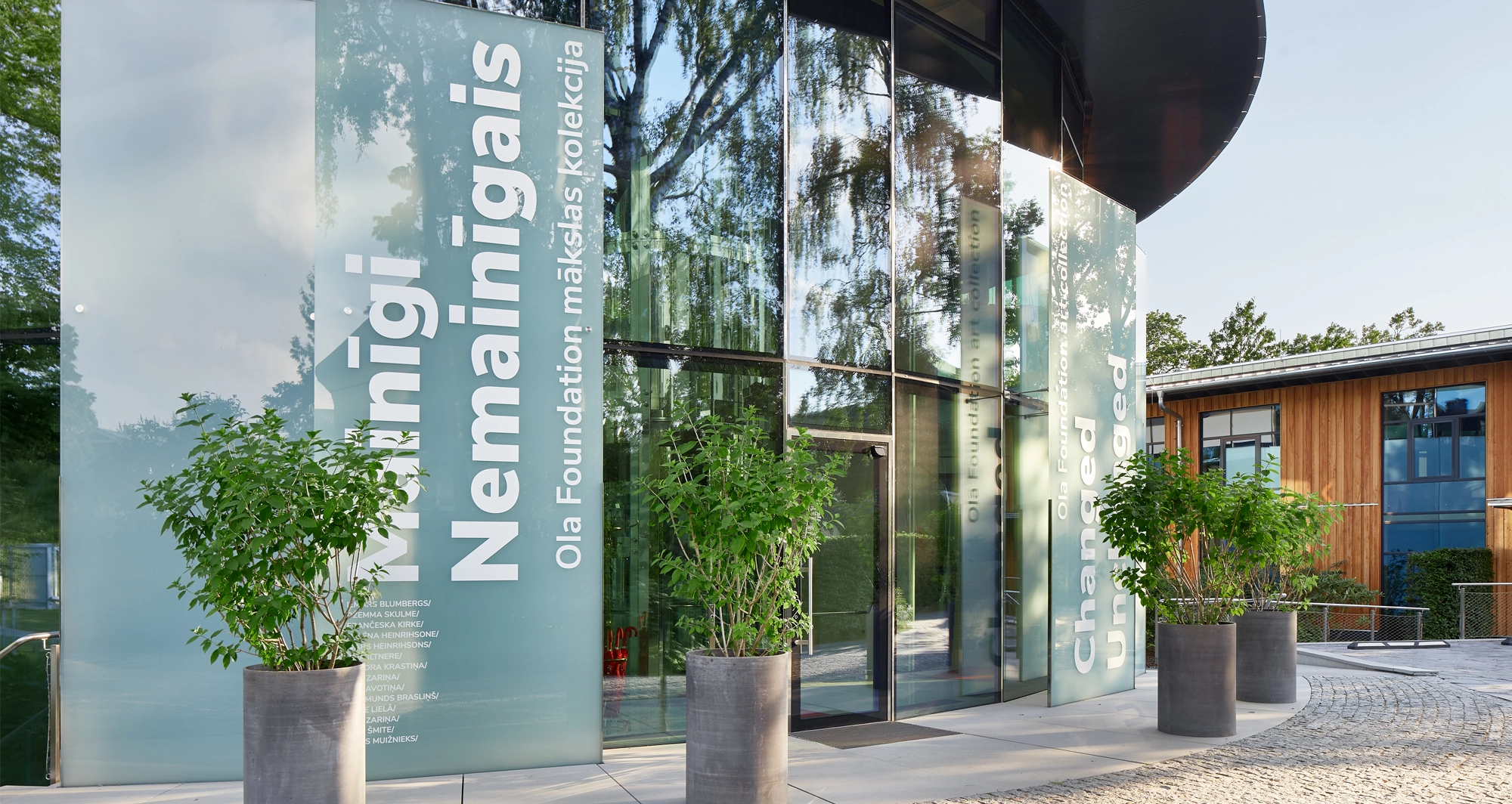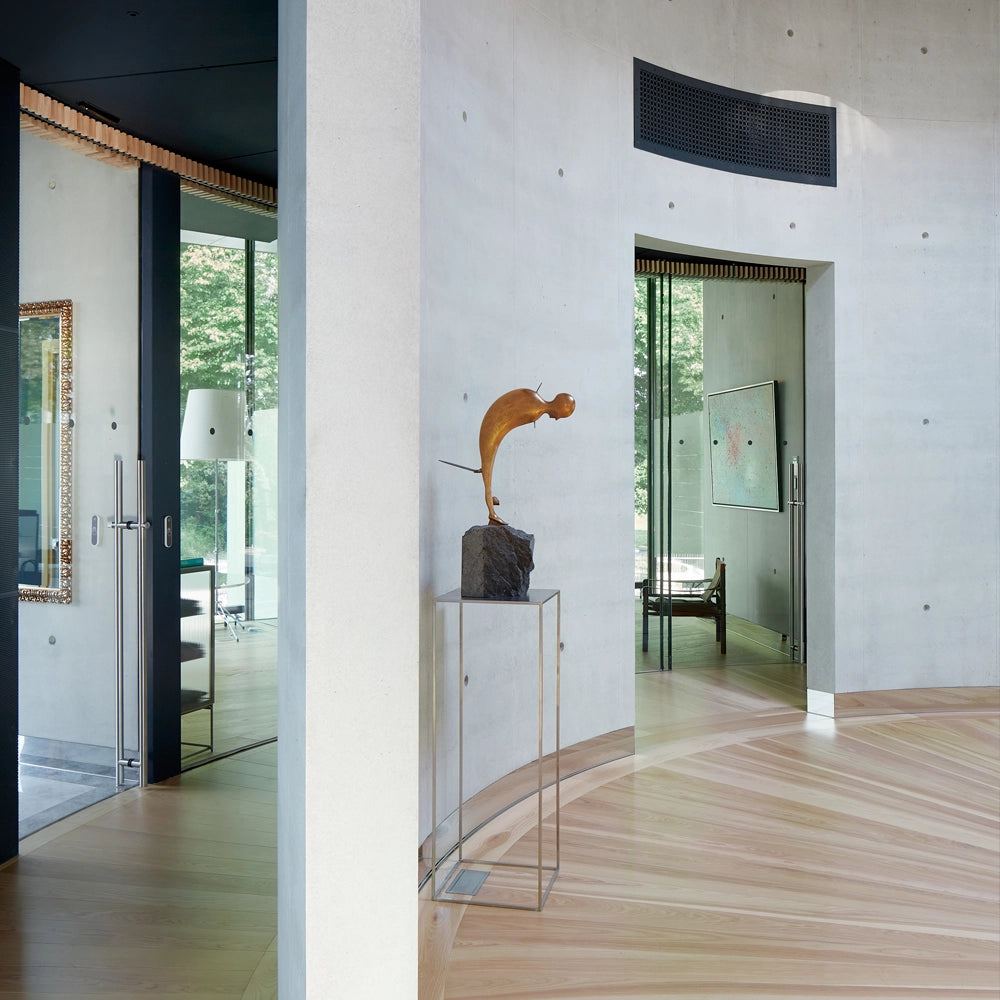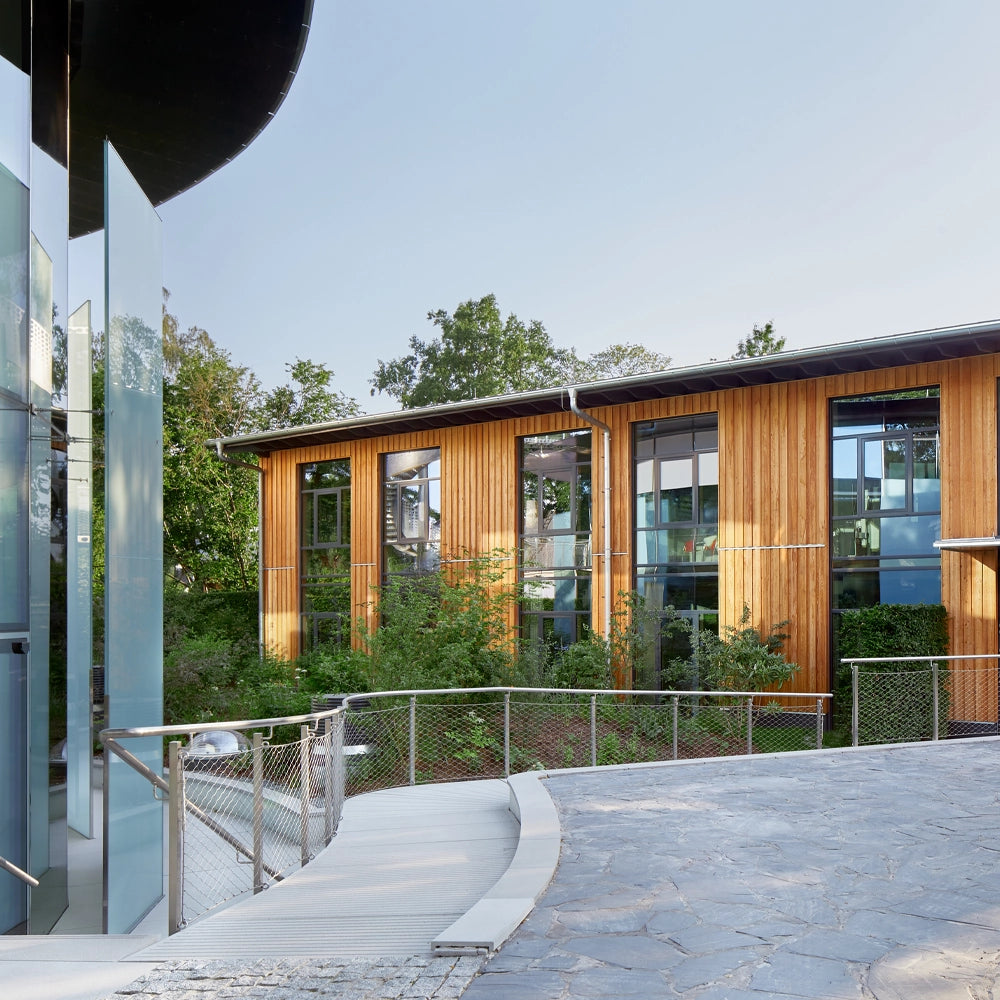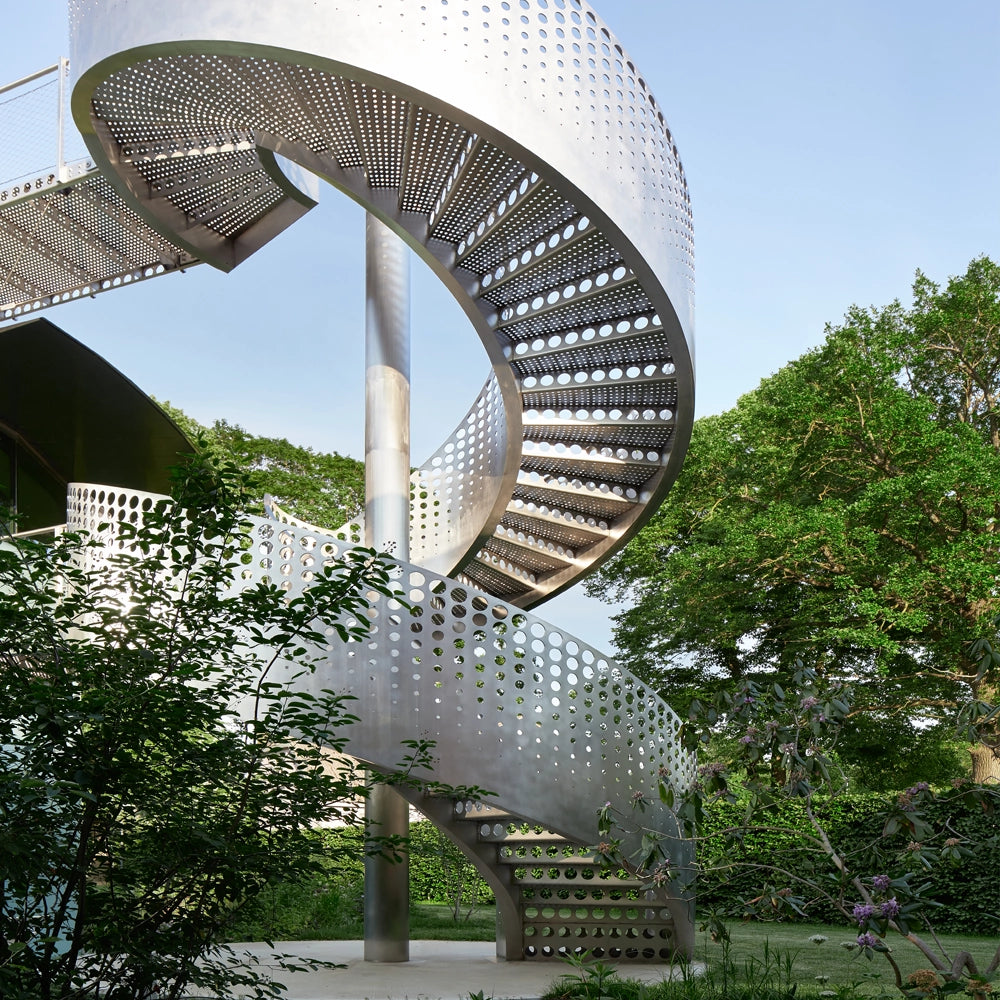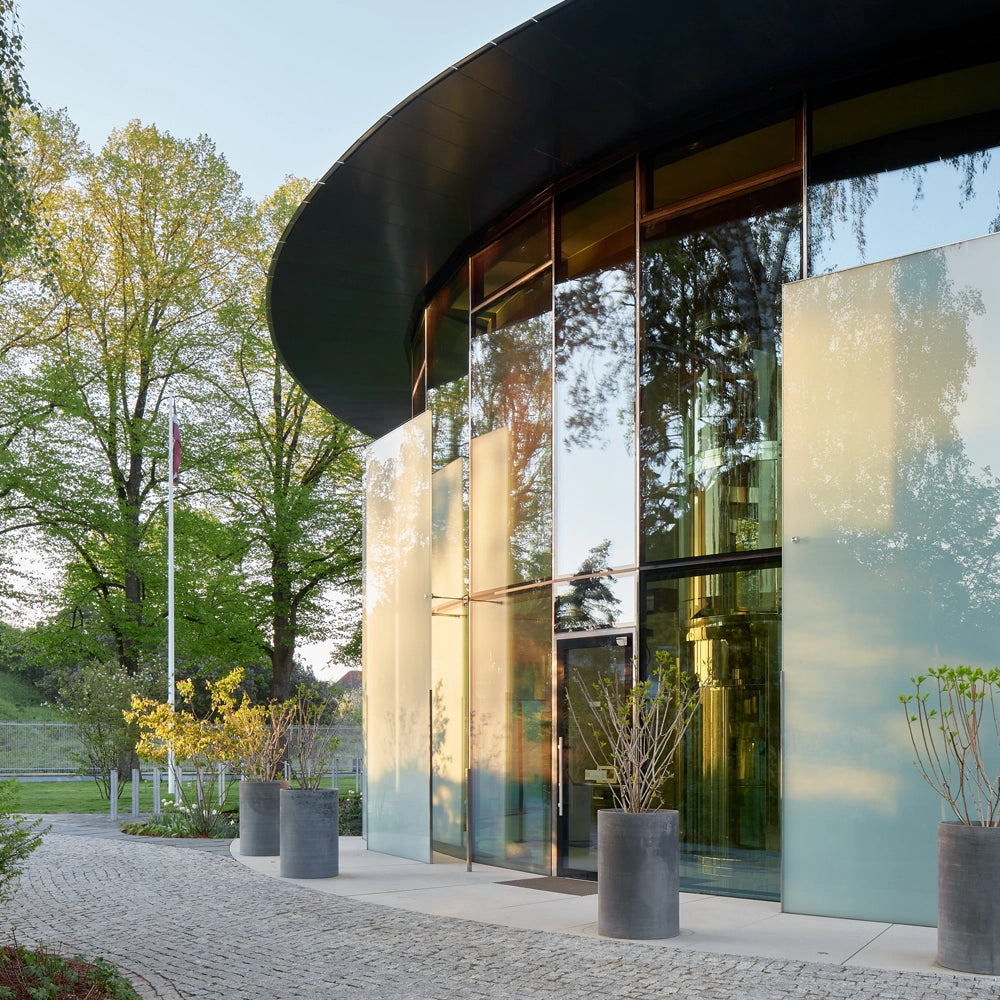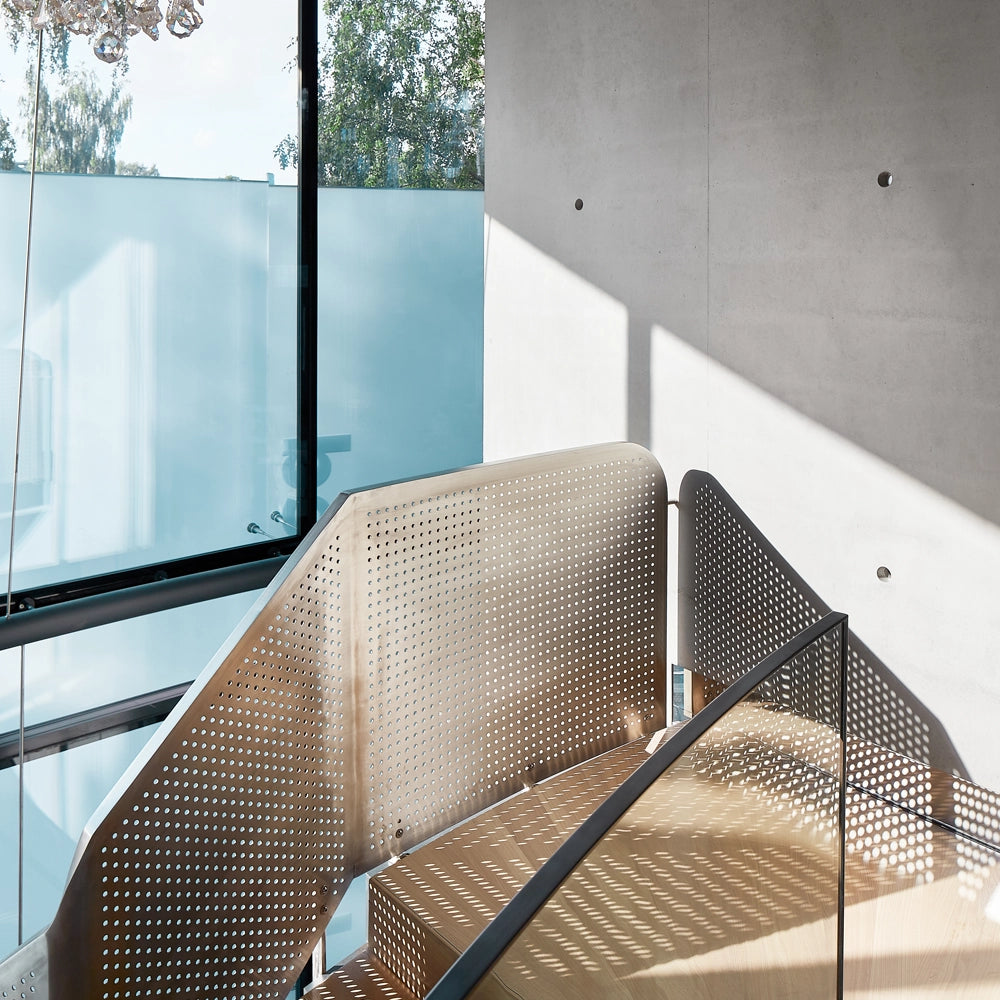 With respect to the scale and nature of the construction in Ķīpsala, in the middle of it, among ancient linden trees and oak trees Ola was created — a three-storey concrete and glass building that represents the quintessence of the ideas of Uldis Pīlēns.
Every element has a functional and symbolic significance. The construction is surrounded by freely standing milk glass plates. On the one hand, the plates shadow the interior, on the other hand, the architect compares them with the mystical Stonehenge stone stacks made from modern material and with shells that peel off: "If you break an egg from outside, it symbolises the end of an unborn life, but if you break an egg from inside with the help from outside, it is the beginning of something new. It is something we try to say with the shape and content." Ola is the home of Ola Foundation established by Uldis and Ilze Pīlēni. The Foundation invites to explore oneself and the world via art, music, discussions, and other events.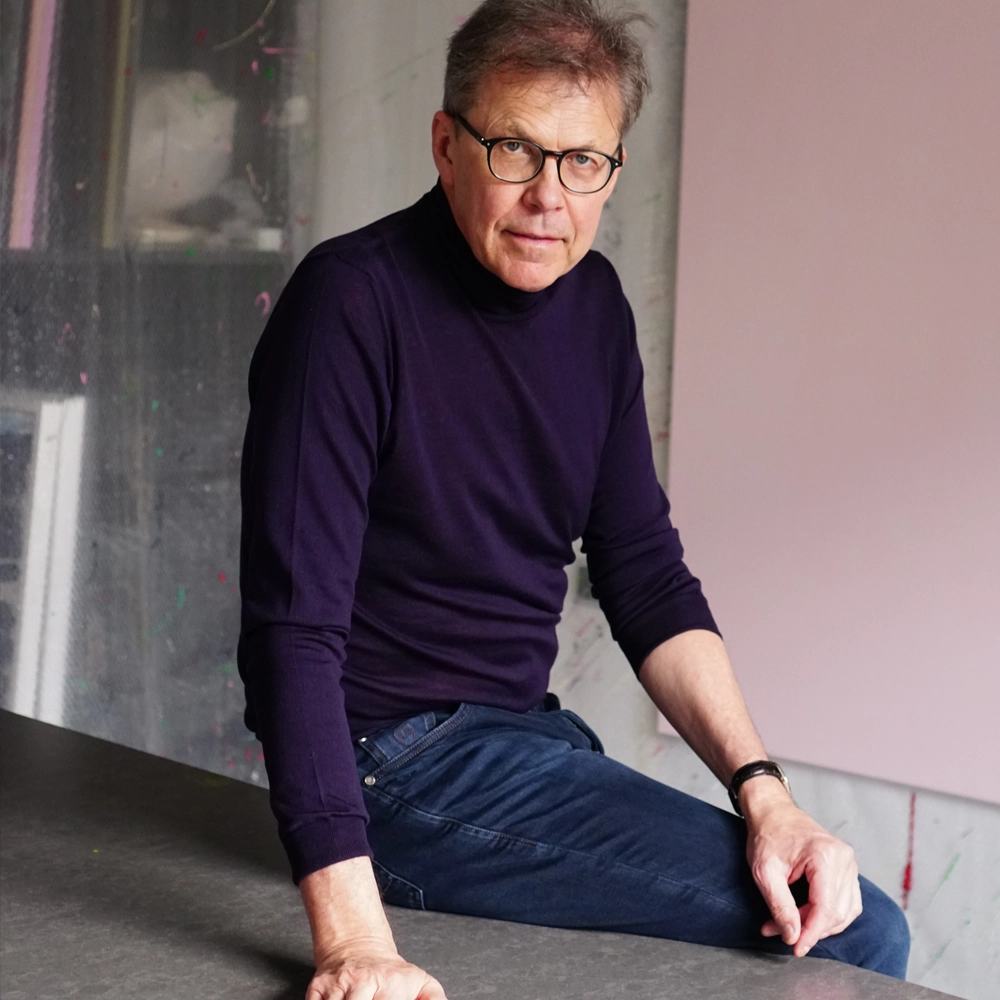 ULDIS PĪLĒNS — ARCHITECT
The architecture of Ola is a space that develops along with those who are in it. It is a place that embodies the art of exploration. It is both the exploration of oneself and the world.
The creative and technological visions of the architect can be seen in every project detail, even in the special elevators made of materials that give the walls a dynamic effect and reduce the "feeling of a crowded cabin." "Everything up to tiny details is designed by Uldis. This complex of buildings has been the creative laboratory for two years," said Ilze. It is planned that the guests of the Foundation who will stay there, will have free access to both buildings to read a book, have a coffee, meditate or enjoy art on their own. The principle was taken from an accommodation established in the museum in Naoshima Island in Japan.
Although there are many foreign touches, and Uldis Pīlēns emphasises that "we have to be open to the world", in the complex of Ola Foundation, a lot of Latvian materials have been used, from local construction materials to beds from Nakts Mēbeles and textiles of Studio Natural. Quality is the key.